Now that the majority of England is experiencing positive growth in the property market, the price of borrowing is still at an all time low, and many are turning to the buy-to-let market as an alternative source of income, it is important to consider a number of factors when choosing an area to invest in property.
Read our top ten buy-to-let tips to consider when attempting to successfully choose an area to invest in property.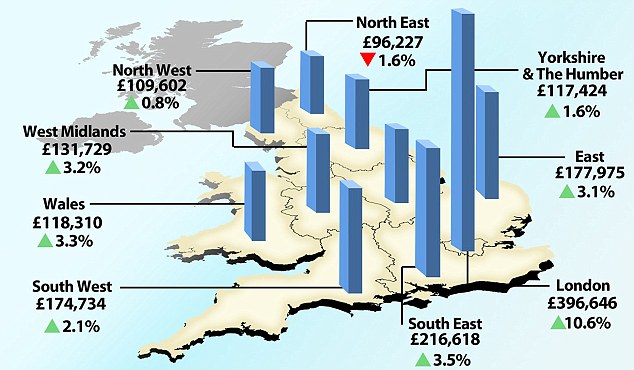 Properties near to stations or located within commuter belts into a large city or town are usually hot spots because renters look to access work and social opportunities without the cost of renting in a large city or town.
Are there a lot of properties advertised for rent in your chosen area? Do not look at this as competition, it could mean that the area is a hotspot for renters with properties coming on and off the market on a regular basis.
What is in the area that has special appeal? Young professionals will pay a premium for living near to work, nightlife and coffee shops. Students like to live close to their educational establishments.
Find out where the larger businesses that employ staff are located. Is there a hospital or an airport with direct transport links? Does the area have access to major roads for those who travel to work to nearby towns or is there a local supermarket close-by?
Don't dismiss an area which seems unattractive but is close to an attractive area. It may be just close enough to attract tenants and become an area which will turn into a hotspot.
Don't rule out council estates as many people have now bought their properties or are private tenants. Old council properties tend to be more spacious than many of the modern properties that are built.
A good philosophy is to buy right – worst property in the best street.
Research local council policies that might affect your investment strategy. Are you considering HMO's in an article 4 area. Is selective licensing already active in your desired area and if not, does the council have plans to introduce it?
Do the properties look well maintained in the area? Are they similar in size? Are you looking at new builds, or are you looking at larger properties with a higher profit potential from letting individual rooms?
Look at areas which are undergoing improvements driven by companies moving in, new transport links, or government regeneration money.
---
Essex Property Network – www.essexpropertynetwork.co.uk